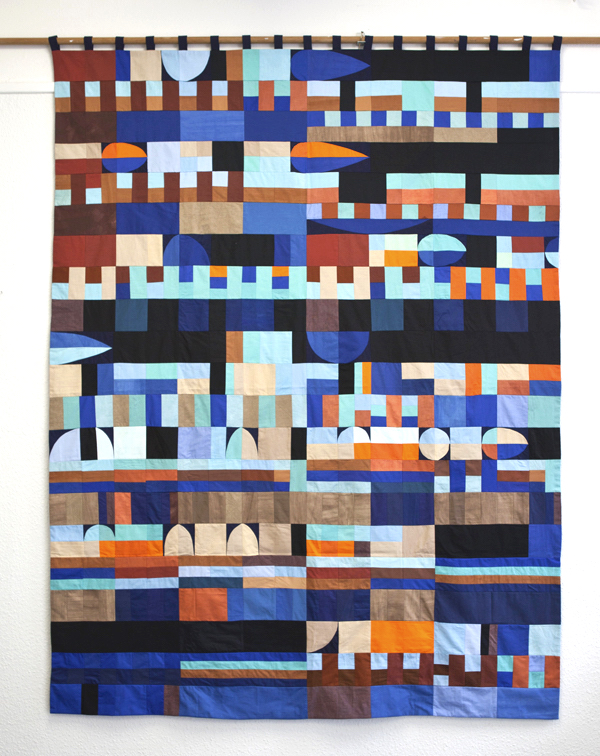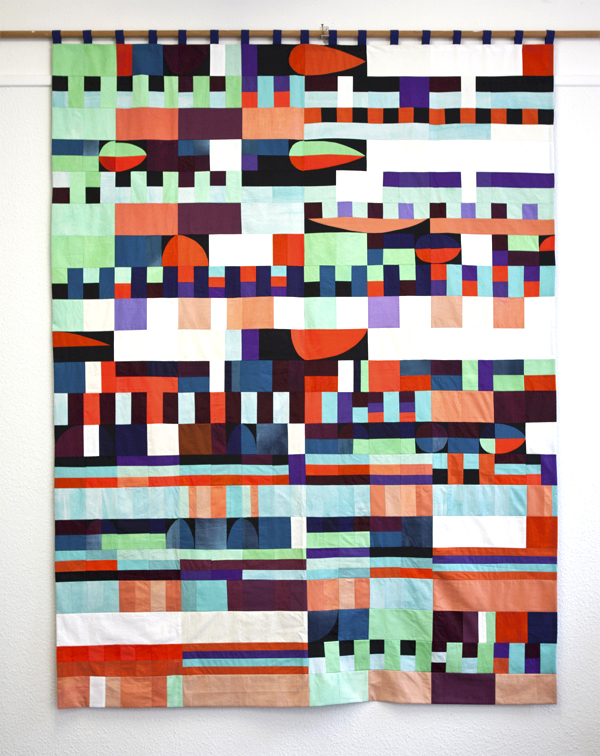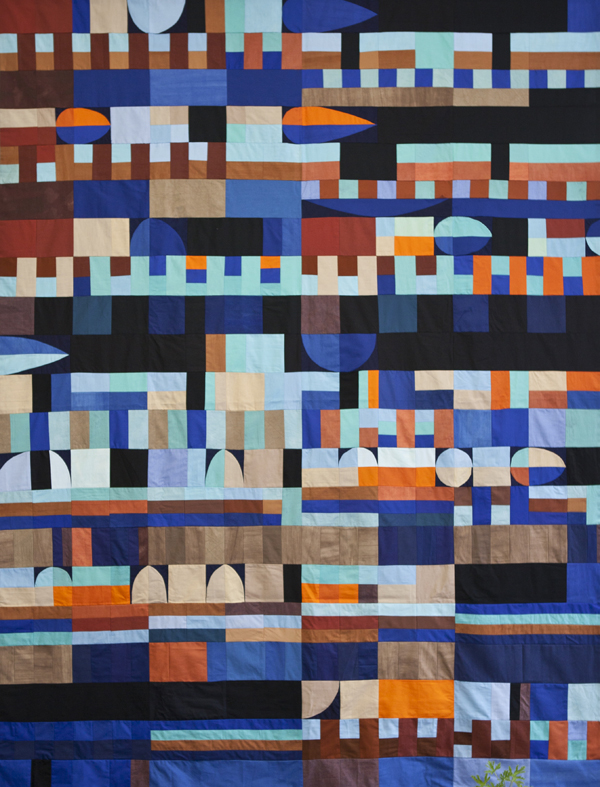 RUBY TUESDAY
Two wallhangings, created with inspiration from the song of the same name.
The song is the starting point for a principle where the notes and bars are read as graphic shapes and the tones creates a color pallette.
From the melody and the aesthetics of the music, i have tried to read the sound as a new language and transformed it into a visual pattern.
Ruby Tuesday is an attempt to challenge the flat and easily mass produced printed poster format, and to bring tactility and texture back into the room.
-
MEASUREMENTS : 200 x 155 CM – MATERIAL : COTTON – TECHNIQUE : PATCHWORK